From Wikipedia, the free encyclopedia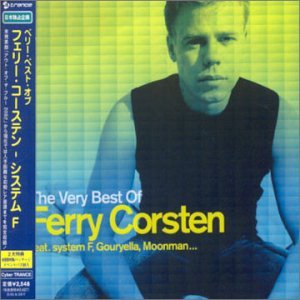 Ferry Corsten (born December 4 , 1973 in Rotterdam , Netherlands ) is a popular Dutch trance producer, DJ and remixer , and he was one of the pioneers in the genre.
He started to work as a musician in 1991 . In the beginning he produced underground hardcore Gabba tracks, but after that he started to work on clubhouse and trance music. In 1999 he produced the "Out of the blue", a melodic and catchy tune that became a hit on dance floors all over the world. His growing popularity in the late '90s led to cooperation with many famous trance DJs and musicians like DJ Tiesto ("Gouryella", "Vimana"), Vincent de Moor ("Veracocha"), Robert Smit ("Starparty"). In 1999 Ferry was elected as "Producer of the Year" at the Ericsson Muzik Award in London. In 2000 he was awarded "Best Remix" for " Barber's Adagio For Strings " ( William Orbit ) at the Dancestar 2000 awards.
In 1997 Ferry and Robert Smit established the famous Tsunami dance label together with the German dance company Purple Eye Entertainment . Ferry also participated in compiling and mixing the Trance Nation trance series together with Ministry of Sound , which has sold over a million copies worldwide.
Aliases : "A Jolly Good Fellow", "Albion", "Bypass", "Dance Therapy", "Digital Control", "Eon", "Exiter", "Ferr", "Firmly Underground", "Free Inside", "Funk Einsatz", "Kinky Toys", "Moonman", "Party Cruiser", "Pulp Victim", "Raya Shaku", "Sidewinder", "System F".